The value of turmeric is not constrained by kitchen use alone but also leveraged to treat countless medical conditions. This has driven the medical industry towards validating and studying about the implications of turmeric in medicine more than ever. You cannot find a kitchen in India without turmeric, as it is an essential ingredient used in Indian cuisine. Known for its anti-inflammatory and antiseptic properties, it proves to be a wonderful medicinal cure to improve skin health.
The medicinal uses of turmeric has spread like wildfire beyond South-East Asia to other parts of the world. Manufacturers of beauty products have also started to include turmeric as one of the integral ingredients. Something as simple as powdered turmeric, can reap you lot of benefits in improving the health of  your skin. The pigmentation on the skin can be diminished resulting in an even skin tone using home remedies that utilizes turmeric, cucumber or lemon juice. This mixture is meant for topical application on the face. However optimal effects will be delivered only when it is used on a regular basis.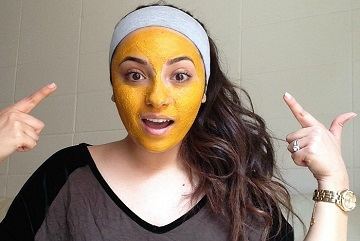 Irrespective of the age, acne is an embarrassing skin problem that can be addressed by turmeric. It is even better when turmeric is used along with some powdered sandalwood and water to be applied on the face.
There are many gels and creams claiming to cure acne, however doesn't fulfill what they are supposed to do. Any day turmeric is a better and cost effective choice compared to pharmaceutical creams and gels.
When you like to exfoliate dead skin cells in your body, you can rely on turmeric  and water mixed with some gram flour to do the job before you plan to have a shower. Regular use of this mixture can lead to radiant and glowing skin.
Turmeric can also make stretchmarks disappear for pregnant women who crave for their pre-pregnancy skin. The best way to accomplish this, is to use turmeric mixed with some yogurt on the stretchmarks and wash it clear after few minutes.  Regular use of this remedy helps to maintain skin elasticity and clear stretch marks.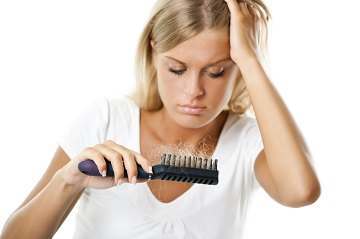 Ailments related to the skin including the most severe chicken pox to even minor skin rashes can be cured using turmeric due to the anti-oxidant properties present in it. This special property not only helps to combat free radicals but also known to treat skin cancer.
Other benefits of using turmeric on the skin is to reduce hair growth, heal bruises, small cuts and wounds, treat burns, gum infections etc
Due to the stain it leaves on the skin, it is a good idea to use turmeric based home remedies on the skin during night so that you can wash it off at night or in the morning before you step out. Most of the health benefits of turmeric can be attributed to the active ingredient known as curcumin present in turmeric which has healing properties to treat various skin disorders.
Do you want to find an effective Turmeric treatment? Check out our top rated Turmeric products